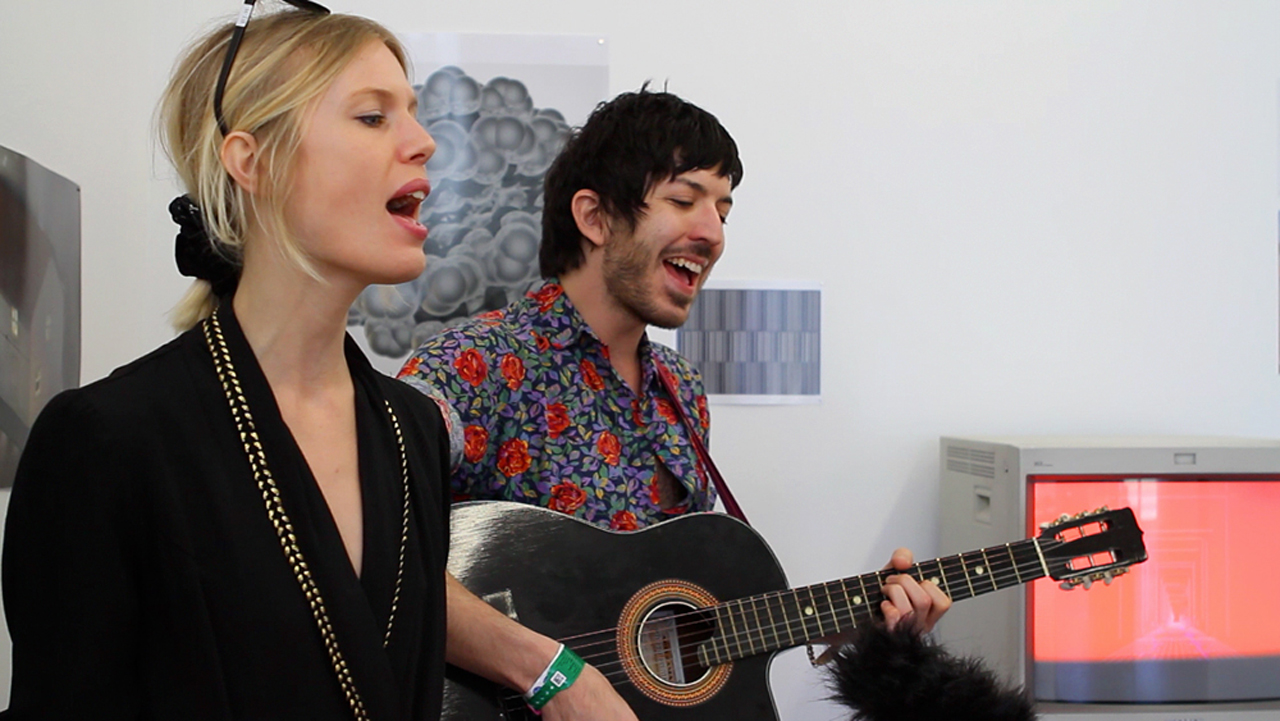 Watch the Brooklyn band perform "Spring Break (Birthday Song)" in a funky bookstore in Austin, Texas during South By Southwest 2013. This video was originally created for WNYC's Soundcheck for its SXSW coverage.
—–
Ex Cops: Jangling Pop In A Bookstore
by Michael Katzif for WNYC Soundcheck
South By Southwest can be an unrelenting week of loud music and hordes of people. So it was a rare, if temporary respite from the madness on Friday morning when I met up with Ex Cops at a funky bookstore called Farewell Books. This relatively new and minimal shop and gallery space — just east of the highway to be out of the way from the mayhem of Downtown Austin — is decked out in arty prints, a handsomely curated book selection, and an old boxy television set looping retro psychedelic imagery.
It turned out to be the perfect place for the music of Ex Cops.
Fronted by Bryan Harding and Amalie Bruun, the Brooklyn band's brisk and snappy songcraft blends shimmery dream pop with memorable, singable hooks. On stage with a full band, Ex Cops is capable of wielding edgier guitar distortion and savvy drumming to cut through with some teeth.
But here, even stripped-down to Harding and Bruun's vocal harmonies, Ex Cops' rendition of "Spring Break (Birthday Song)"– a sweet jangly song — made for an engaging and wonderfully fresh take on the indie pop sound.
Credits: Producer/Editor/Videographer: Michael Katzif; Audio: Rachel Neel; Special Thanks to: Farewell Books, Austin, Texas.