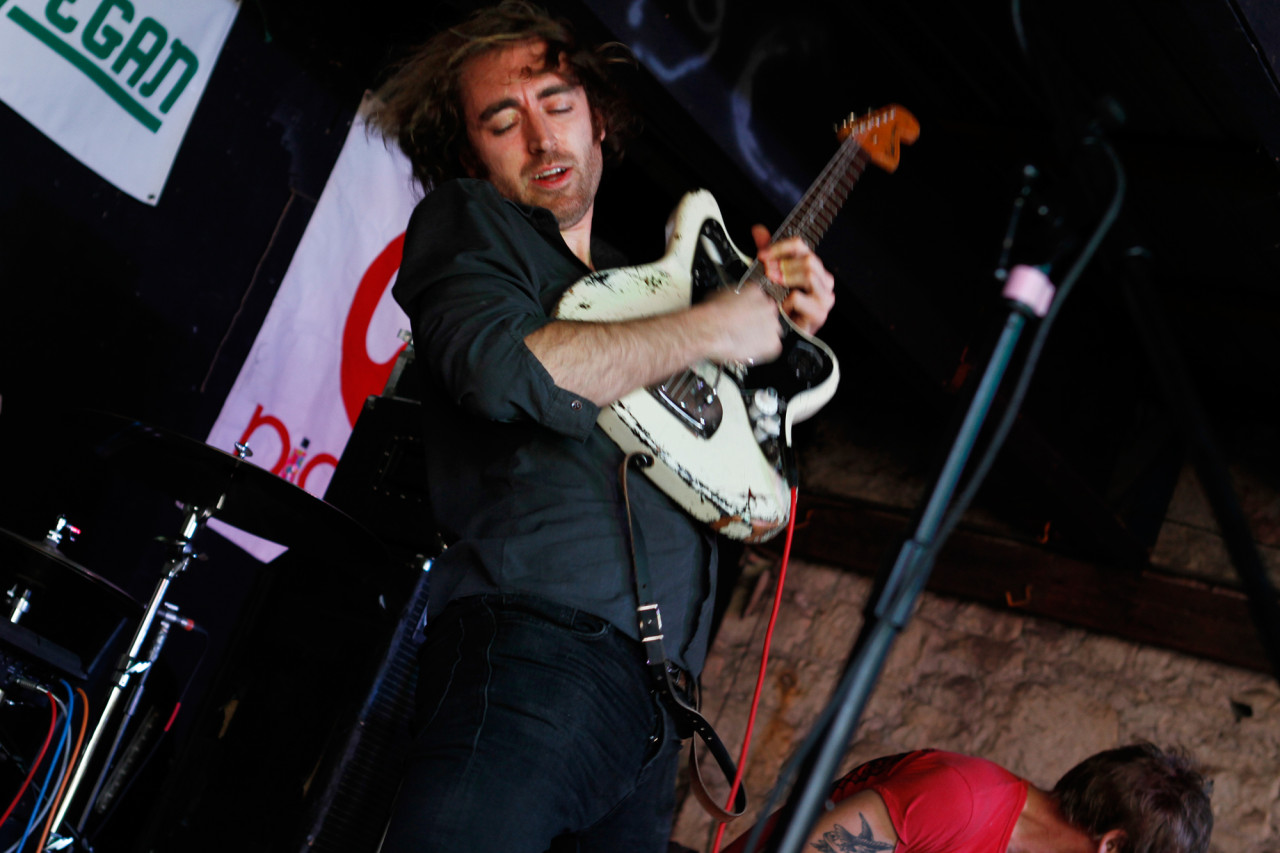 Saturday night at South By Southwest often offers the biggest surprises and blowouts to end the festival that everyone ends up gushing about. This year was no different. There was Justin Timberlake's much-rumored not-so-secret secret show for MySpace and the Smashing Pumpkins playing Red Bull's Sound Select: 120 Hours stage to celebrate frontman Billy Corgan's birthday. And there was Prince, performing an exclusive show at La Zona Rosa — which also featured A Tribe Called Quest — that lasted until 3 a.m. and ended, predictably with a singalong of "Purple Rain."
There was also a rumor about a solo performance from The Flaming Lips' frontman and spirit guide Wayne Coyne. Until there wasn't… when that never materialized.
I get the appeal of seeing these megastars in intimate spaces for special one-off shows, but very few actually get a chance to see these. I love Timberlake or Prince's music as much as most people, but for me, I was just uninterested in committing to staying in one place all night in hopes of catching an up-close glimpse. As cool as it might be to say "Yeah, I was there," I'd walk away with the same feeling of "Yep, Prince is still pretty awesome."
Instead, with so much music to hear, I packed in as many shows as I could on Saturday day and night. I started the morning with the noisy rock of Brass Bed, accidentally saw Toronto punk band METZ for a third time, and ended my late afternoon with Telekinesis (again). And all in between, caught sets that included grungy rocker Mac DeMarco; the heavy obliterating feedback of A Place To Bury Strangers; propulsive rock of The Thermals, sparkly dancepop of Empress Of; hazy indie rock of Widowspeak; droning, Indian-tinged psyche rock of Elephant Stone; and Dallas indie band Air Review, who must have drawn an unlucky straw by having to play it's set in a banging, over-crowded dance club full of people ready to party, rather than see them. Such is the SXSW experience though. Then late Saturday night, Denton, Texas folk band Seryn decided to treat its quiet, attentive audience at St. David's Episcopal Church to a much more intimate set than normal, to calm the nerves with something serene and almost spiritual.
Still with so much attention going to bigger stars, I actually came away thinking about how much amazing new music I heard from young bands. Ultimately at the end of the whole week, I actually saw about 72 bands — some full sets, some only a single song. But cannot wait to see some of these artists again the next time they roll through town and catch some of the bands I missed, too.
Here are a few other highlights: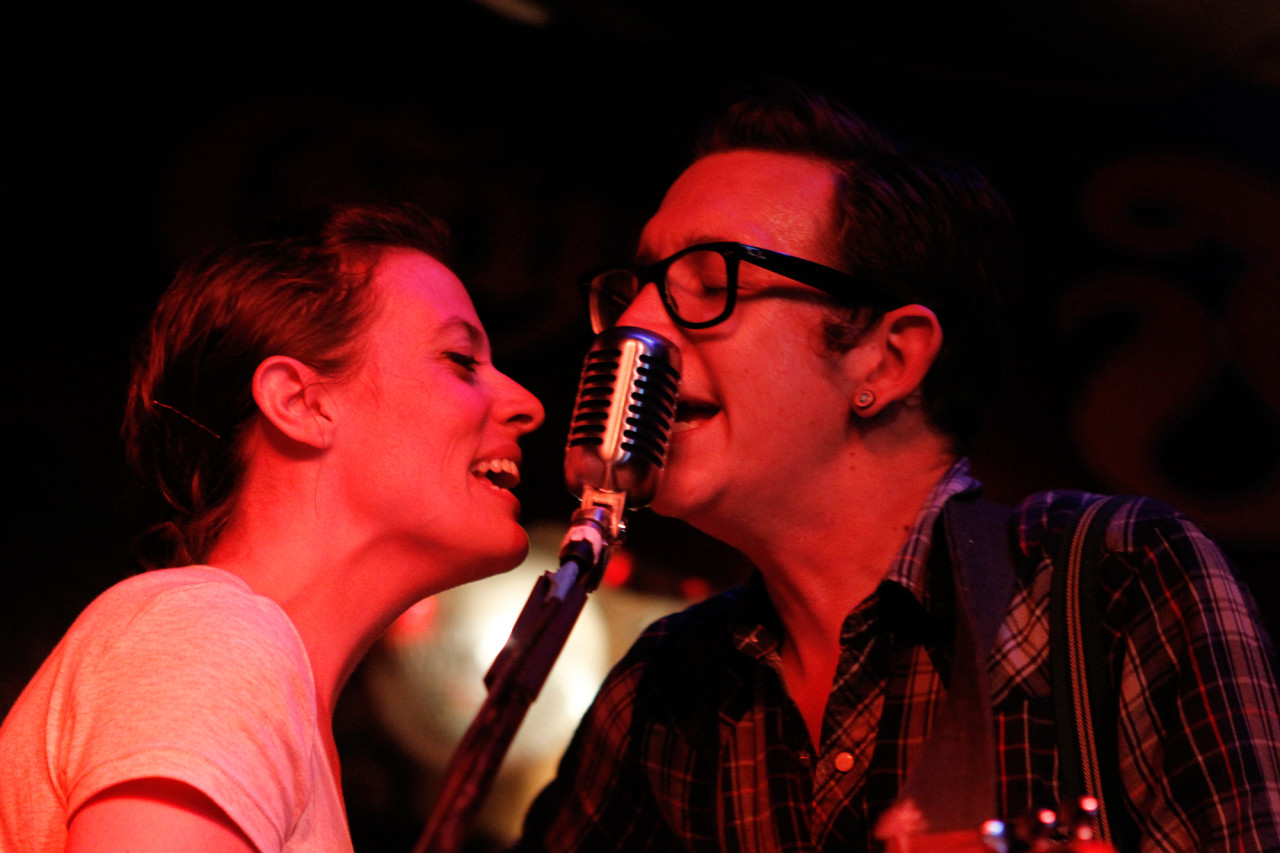 MICAH P. HINSON @ Red Eyed Fly
I have heard about Abilene, Texas-based singer-songwriter Micah P. Hinson for years, and I'm positive I may have a few of his records thanks to a friend and former colleague, who absolutely adores Hinson. But it wasn't until his set Saturday night was I won over by his peculiar singing voice — sometimes deadpan like Bill Callahan, or warbling like Vic Chesnutt — and his heartbreaking lyrics. Hinson played his folky country songs mostly solo in a too noisy bar patio, but when he brought his wife up on stage for a duet — sung into the same old-timey microphone like Johnny and June Carter Cash might've — the entire place went more-or-less silent. It was a lovely moment for a songwriter that most people still do not know, but really should.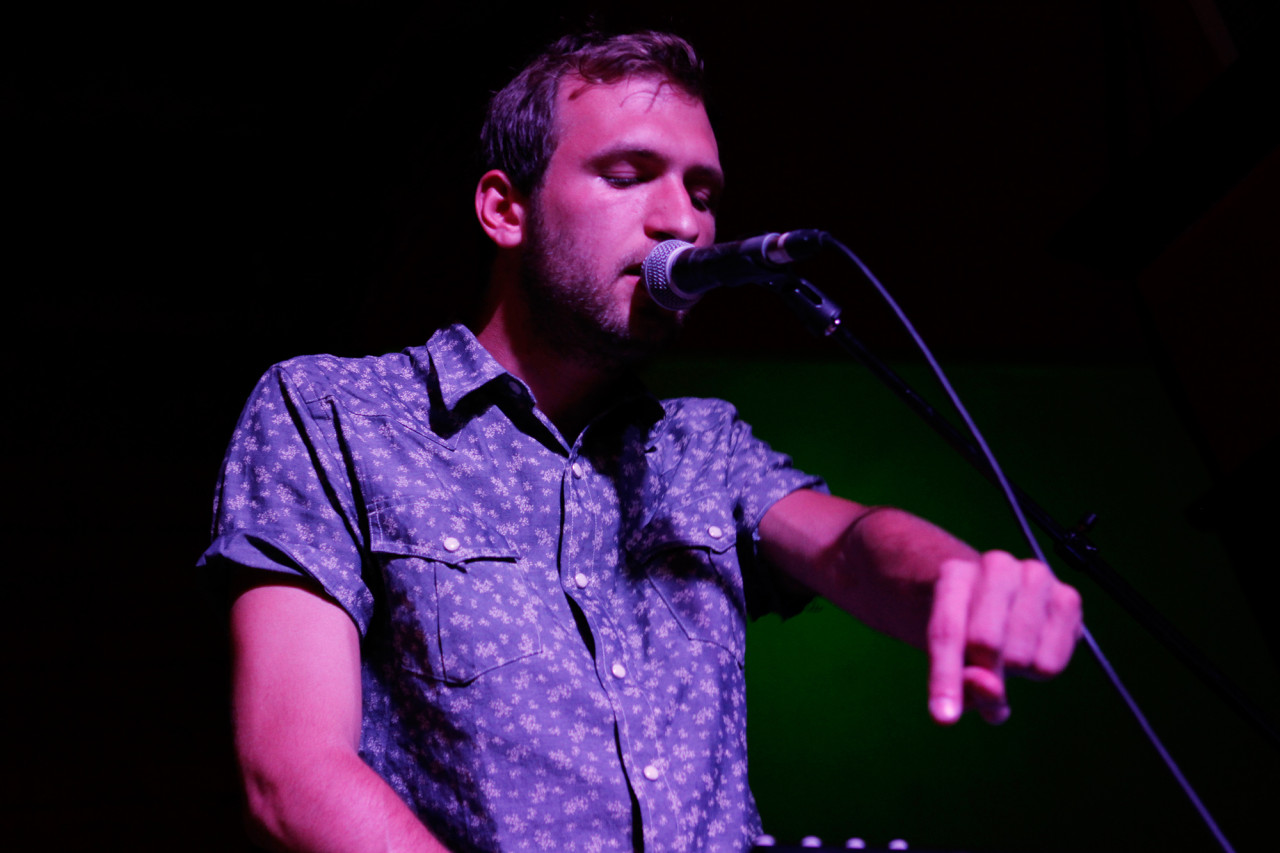 HOUSES @ The Mohawk
A few years back I came across and fell in love with the music of Houses — a Chicago-based electronic pop duo Dexter Tortoriello and Megan Messina — when I heard All Night, a superb, subtle and dreamy record constructed while living briefly in a cabin in Hawaii. But I had never seen the band live. In a set that showcased new songs — such as "Beginnings" from the upcoming album A Quiet Darkness, Houses displayed one of the prettiest and outright earnest sets all week.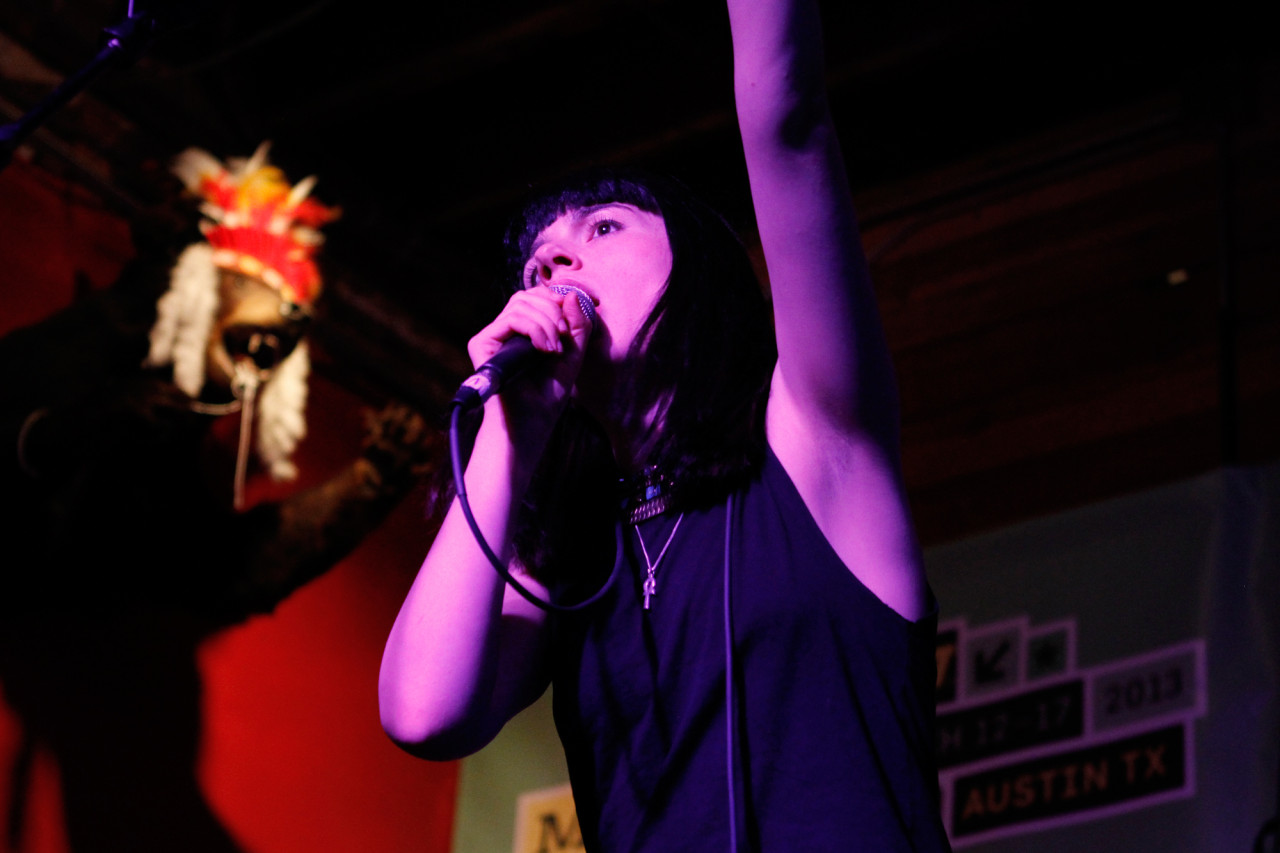 FEAR OF MEN @ The Mohawk
In the new discovery department, Fear Of Men is a band I knew very little about besides wanting to check them out. The London/Brighton band fronted by singer Jessica Weiss makes gauzy, heart-swelling and bittersweet pop music that a friend described as '60s girl groups meets shoegaze. The show was intimate but as the sound swirled around the small room, it was clear this band was build for a larger hall. It turned out to be a great surprise I'm anxious to hear more of.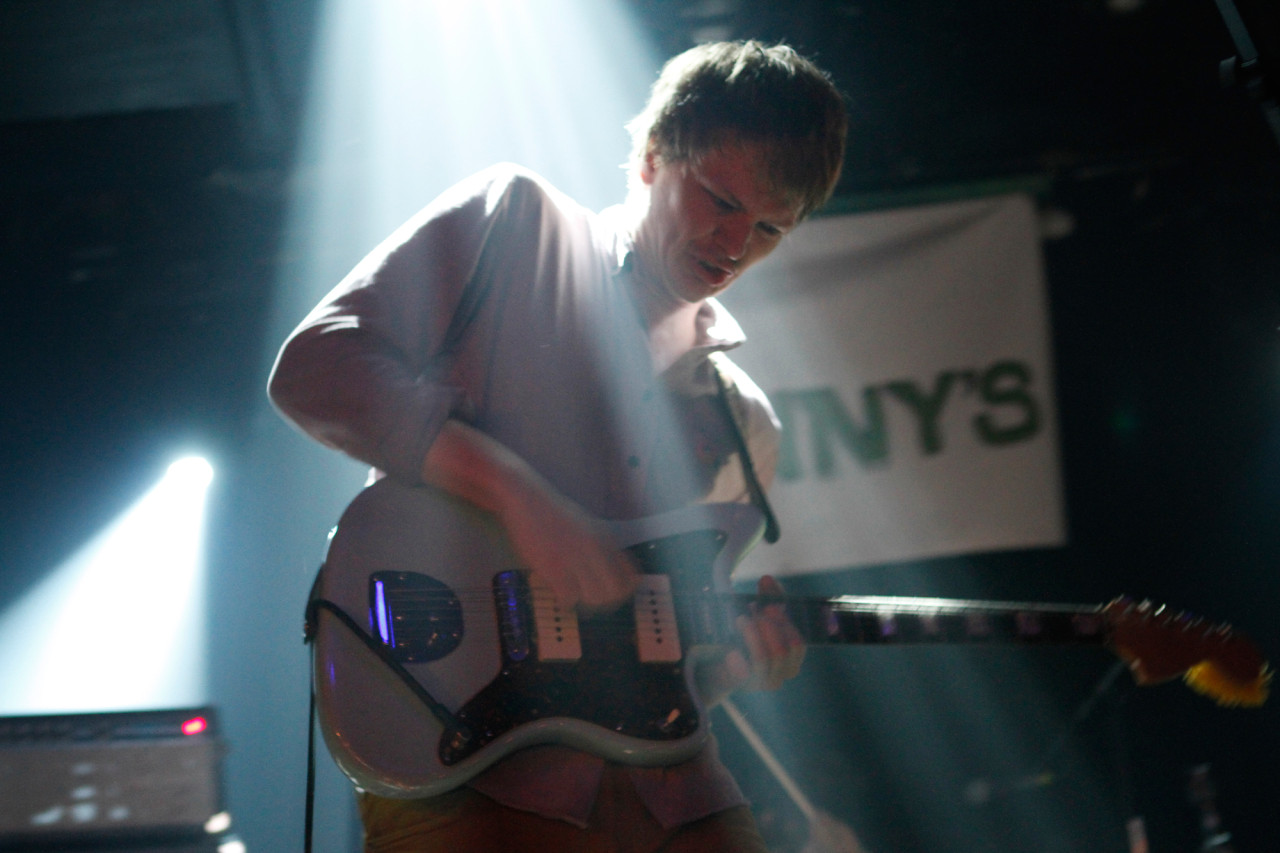 BRASS BED @ The Parish
This Louisiana psyche pop band's powerful and almost romantic sound reminded me of both Wilco and Grizzly Bear's Daniel Rossen, with songs like "Bullet For You" that burst into fantastic noise and gnashing guitar solos.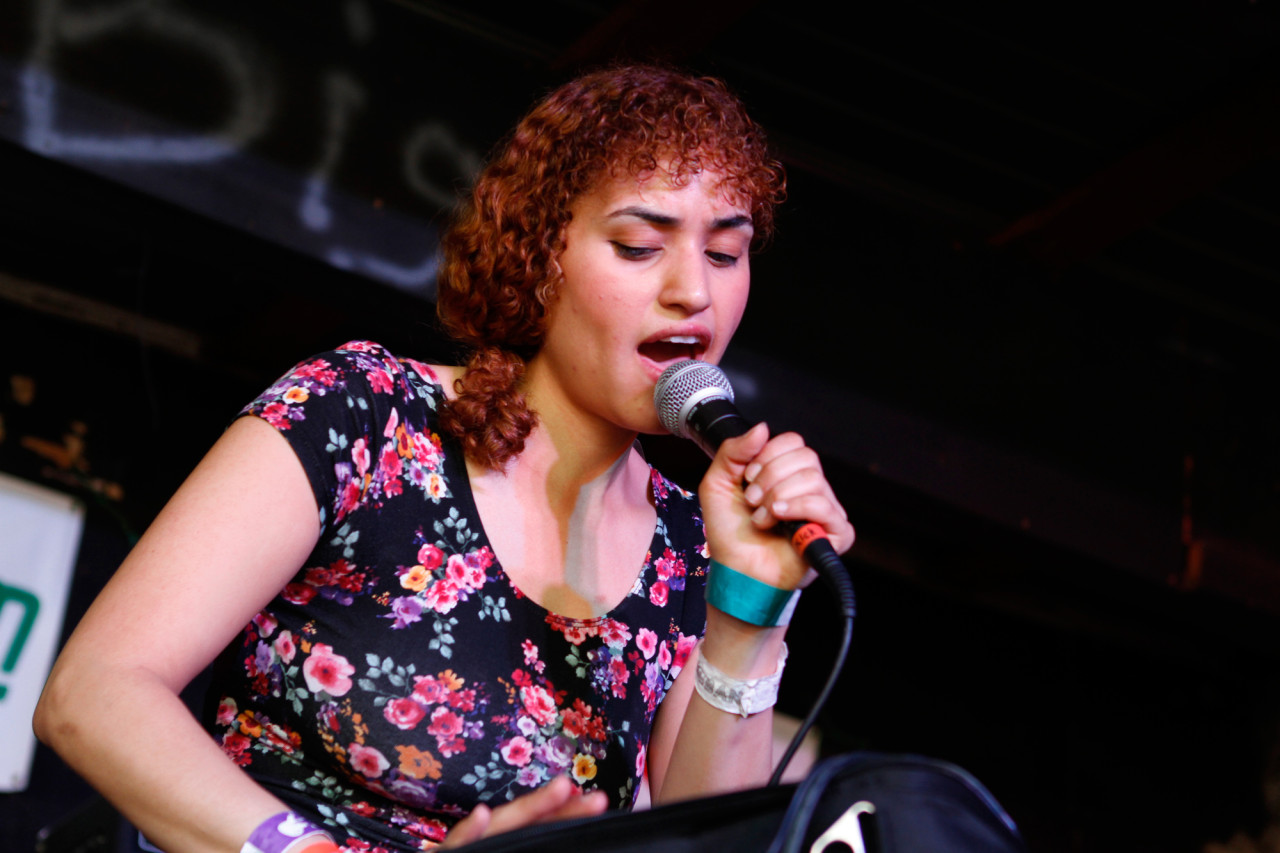 EMPRESS OF @ The Main
On record, Empress Of's music is a blissful mess of glittery synths, junky electronic drum machines, and echoing vocals. But as she bounced around on stage, her songs like "Champagne" proved far dance-ier and groovier, perfect for filling a giant club.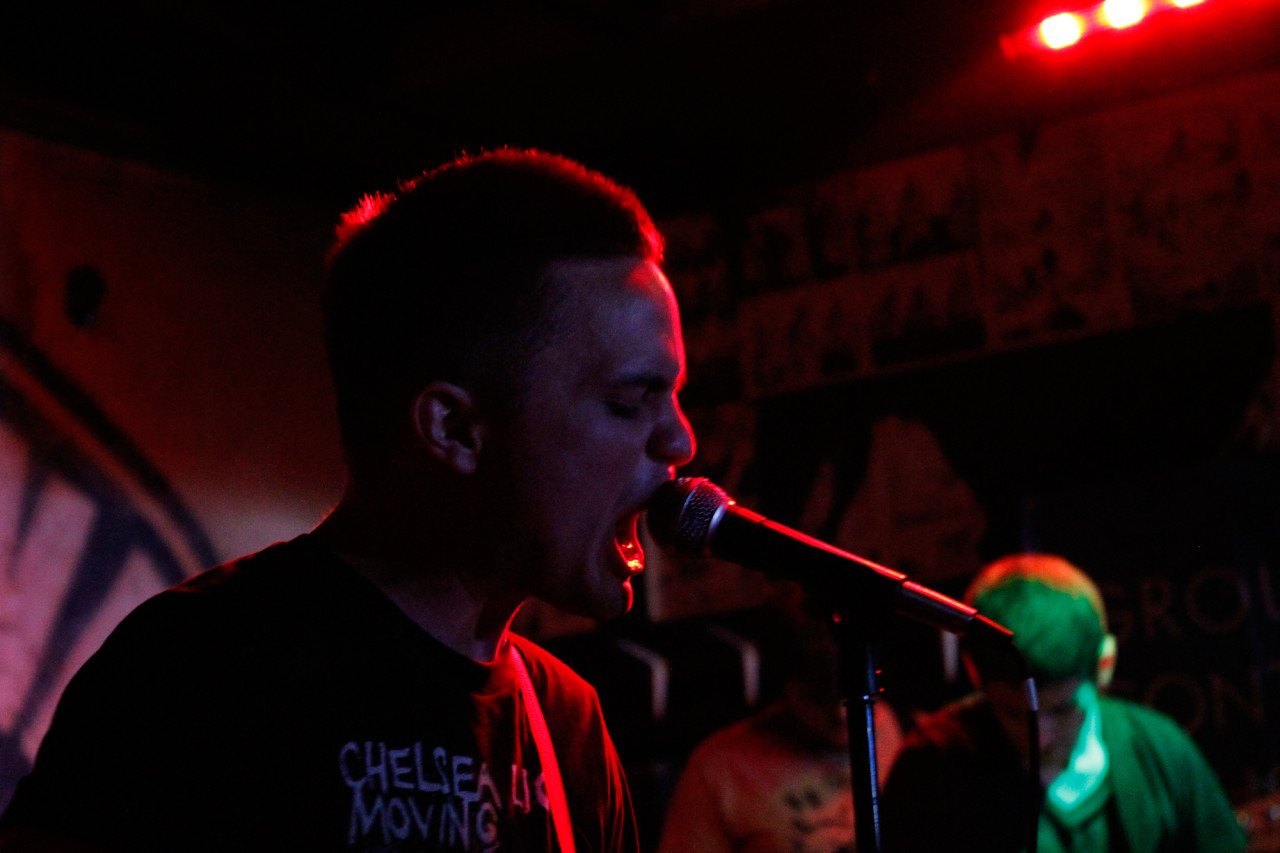 MERCHANDISE @ Beerland
Merchandise, the punky Florida band told a crowd at Beerland "This is show number ten for us. We're all out of pretty songs." They then rocketed into an all-out assault of hard bashers and, no doubt, burned off some tired frustrations.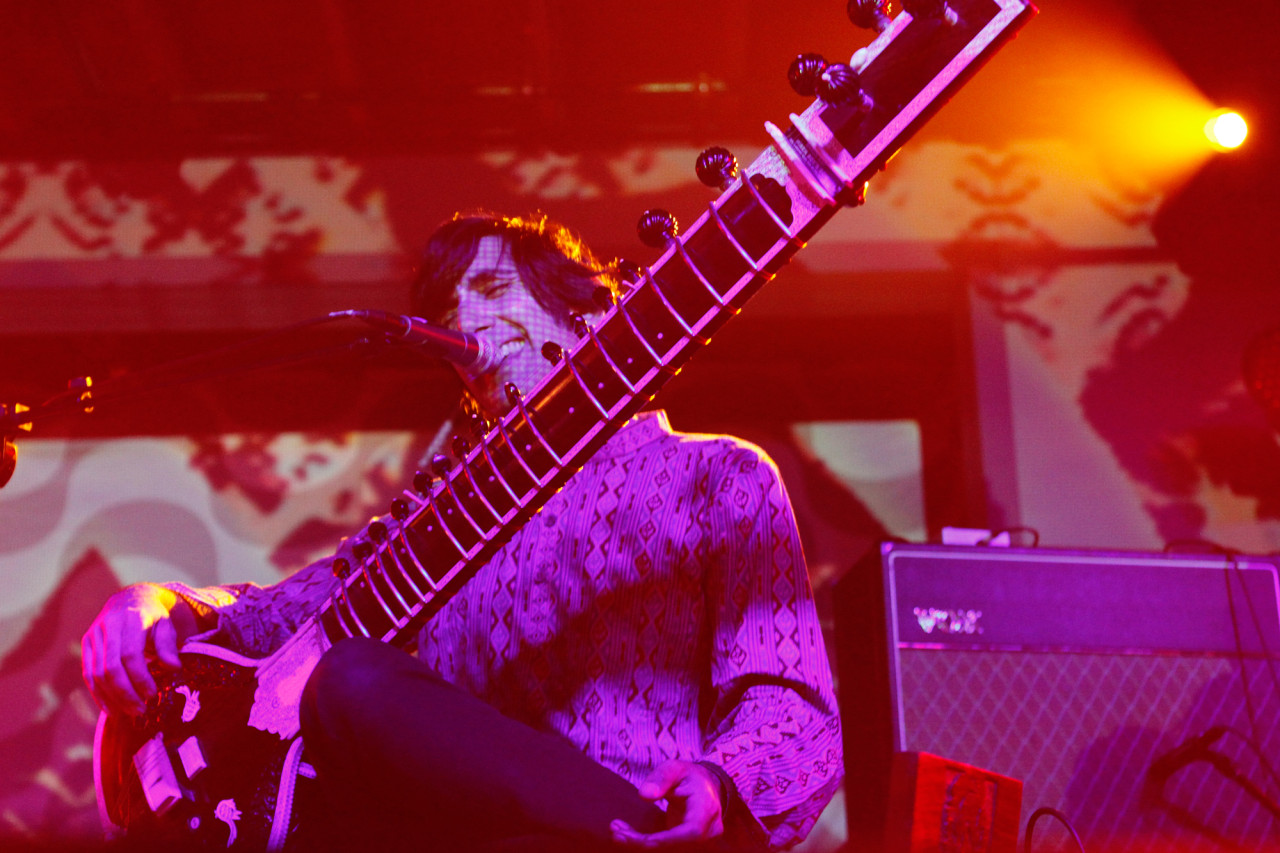 ELEPHANT STONE @ Brazos Hall
Fronted by Rishi Dhir (formerly of The High Dials), Canadian indie rock band Elephant Stone somehow finds common ground between Elliott Smith, George Harrison and The Stone Roses — while incorporating elements of traditional Indian music including the sitar, tabla, and dilruba. With stirring melodies, droning guitars, and lyrics with tinge of melancholy, this band is has a unique, yet loveably familiar sound.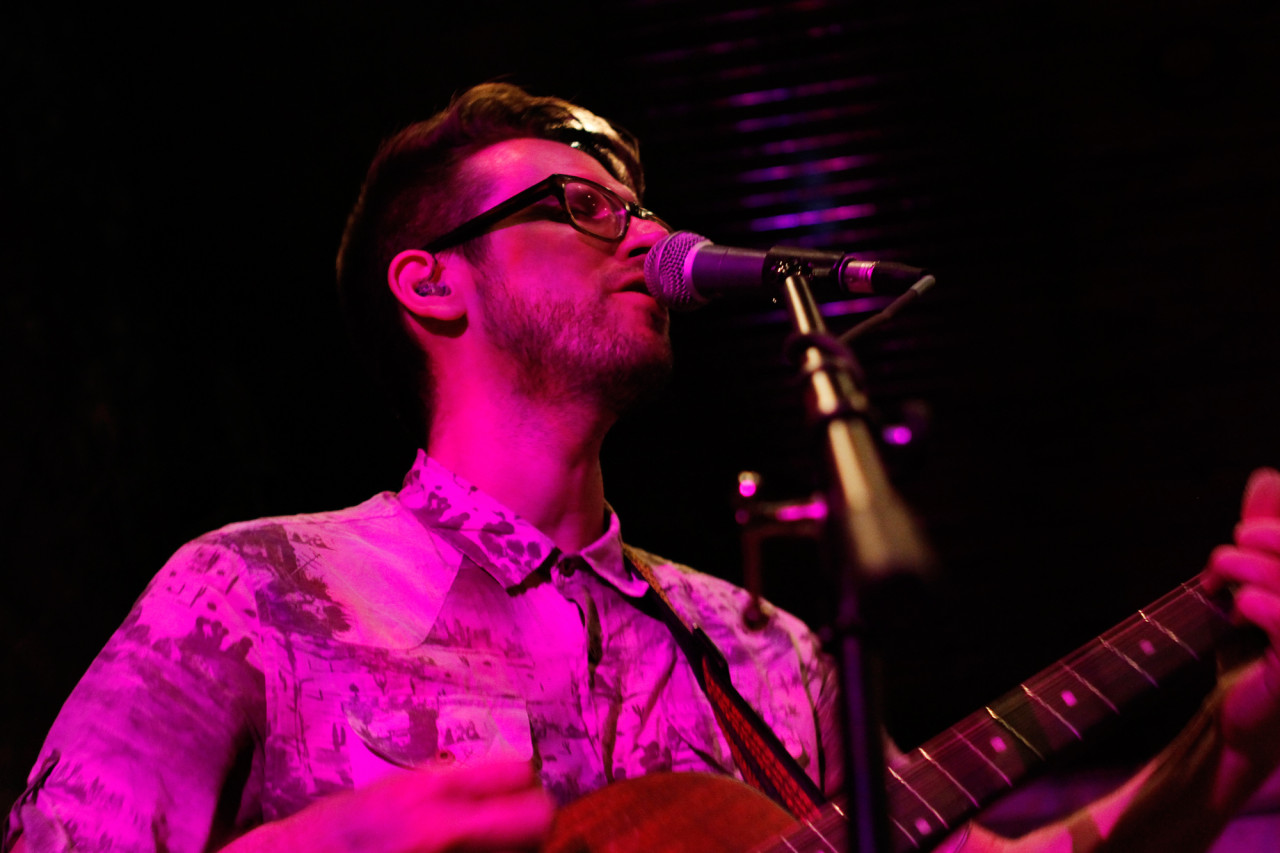 AIR REVIEW @ Shakespeare's Pub
In some ways, this was a hometown show of sorts for Dallas indie pop band Air Review. Too bad the noisy crowd was mostly spillover from the club in the next room, and drown out the subtlety of this band's emotional and immersive songs. The album, Low Wishes — and the song "America's Son" — document the rigors of everyday life. Vocalist Douglas Hale's deeply introspective lyrics are rife with themes of shattered dreams and disillusioned hearts, all amplified by music of piercing beauty.
---
And more photos from the day and night: