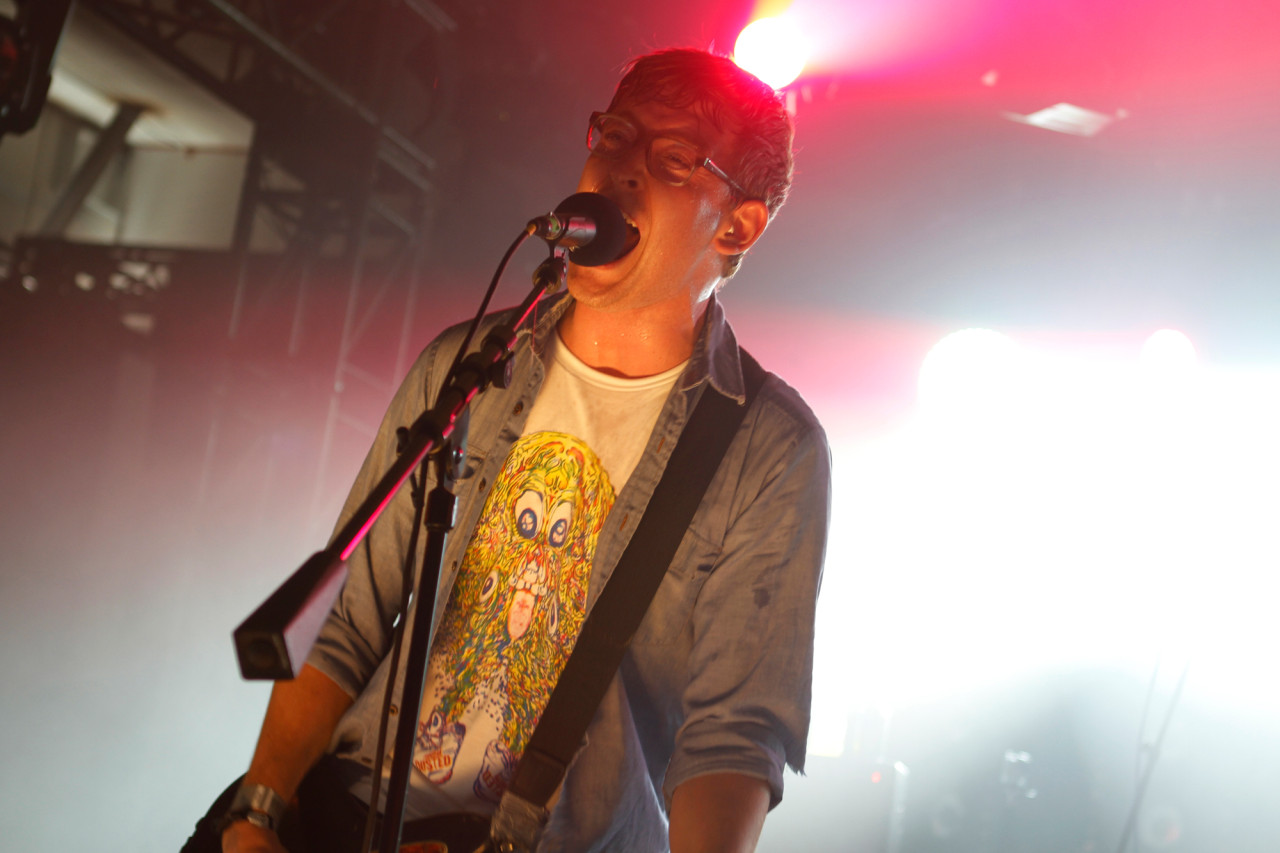 For me, Friday at South By Southwest was another day of missing out on sets that I heard from others were great — CHVRCHES, Surfer Blood, The Flaming Lips (again), Savages, The Dixie Chicks' Natalie Maines in a church covering a Jeff Buckley song! And hell, The Afghan Whigs freaking played Usher's hit "Climax" with Usher. This is always an ongoing theme of SXSW: With so much going on, how you curate your day and night completely depends on logistics ("If I hike down to Auditorium Shores for Flaming Lips, that's the only thing I'll see tonight") and sometimes lack of access, like when the line for Merchandise and CHVRCHES was too long to make it worth the wait.
With SXSW, you could spend your entire week seeing nothing but indie bands, or hip hop, or metal, or folk, or whatever. While on paper, I like to try to mix it up and see a variety of things, a day like yesterday turned out to be, more or less, a day of loud for me. And more, this week in general has mostly been giant noise, big tapestries of sound, booming electronic beats, and I've noticed my moments of quiet, ruminative, downright pretty music has been relatively fewer than normal.
With one exception: I caught literally the last two songs of Rhye, who on record is the work of a duo of enigmatic pop songwriter-producers Michael Milosh and Robin Hannibal. Rhye is known to to keep its own identity mysterious — they leave themselves out of their provocative videos and any press photos. And when you first hear the music, it's clear they are playing with sexual identity, leaving the songs's lyrics gender neutral, and the voice so impersonates that of a female, you'd swear it was.
On stage at Buffalo Billiards, however, Rhye was a band of seven musicians, and the singer Michael Milosh, obviously male. In the two songs I caught, the set was something of a master class in economy and sparse adornment of arrangements — players only played when they needed to as they accompanied the warm croon of Milosh. It was an enticing tease of what Rhye could do live, and I hope to catch them again in a fuller concert setting soon.
A few other highlights: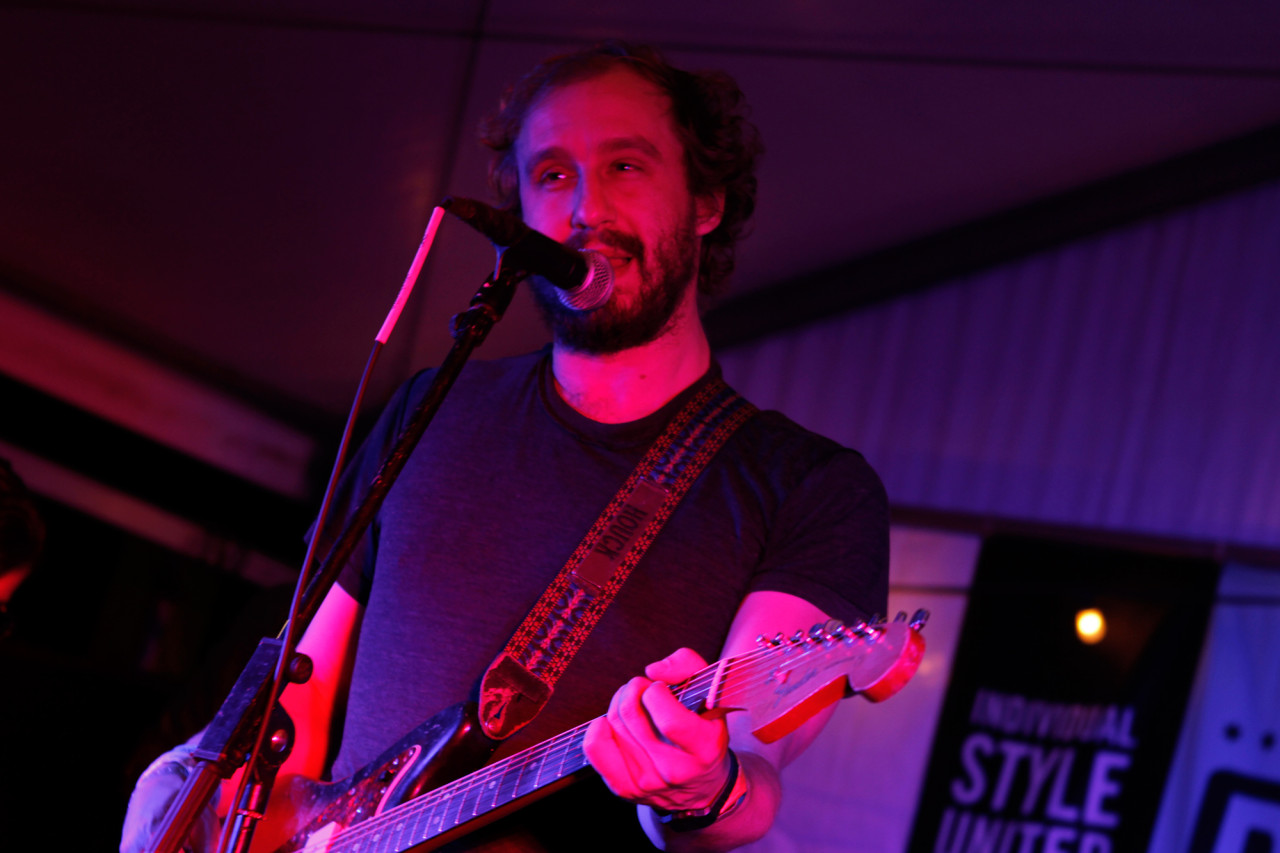 PHOSPHORESCENT @ Bar 96
The way Phosphorescent's Matthew Houck sings in his ragged, road-weary voice seems perfectly suited for songs that could easily have come from lonely late-night laments. An Alabama native now based in Brooklyn, Phosphorescent's first few records have been more beholden to twangy country and folk, a sturdy sound but more focused on the weighty lyrics. Now with his superb new album Muchacho, Houck is increasingly darker and expansive in scope. And in front of a crowd at Bar 96, Houck and his band built those new songs, and especially "Song For Zula" into slow-boiling rockers with grand power.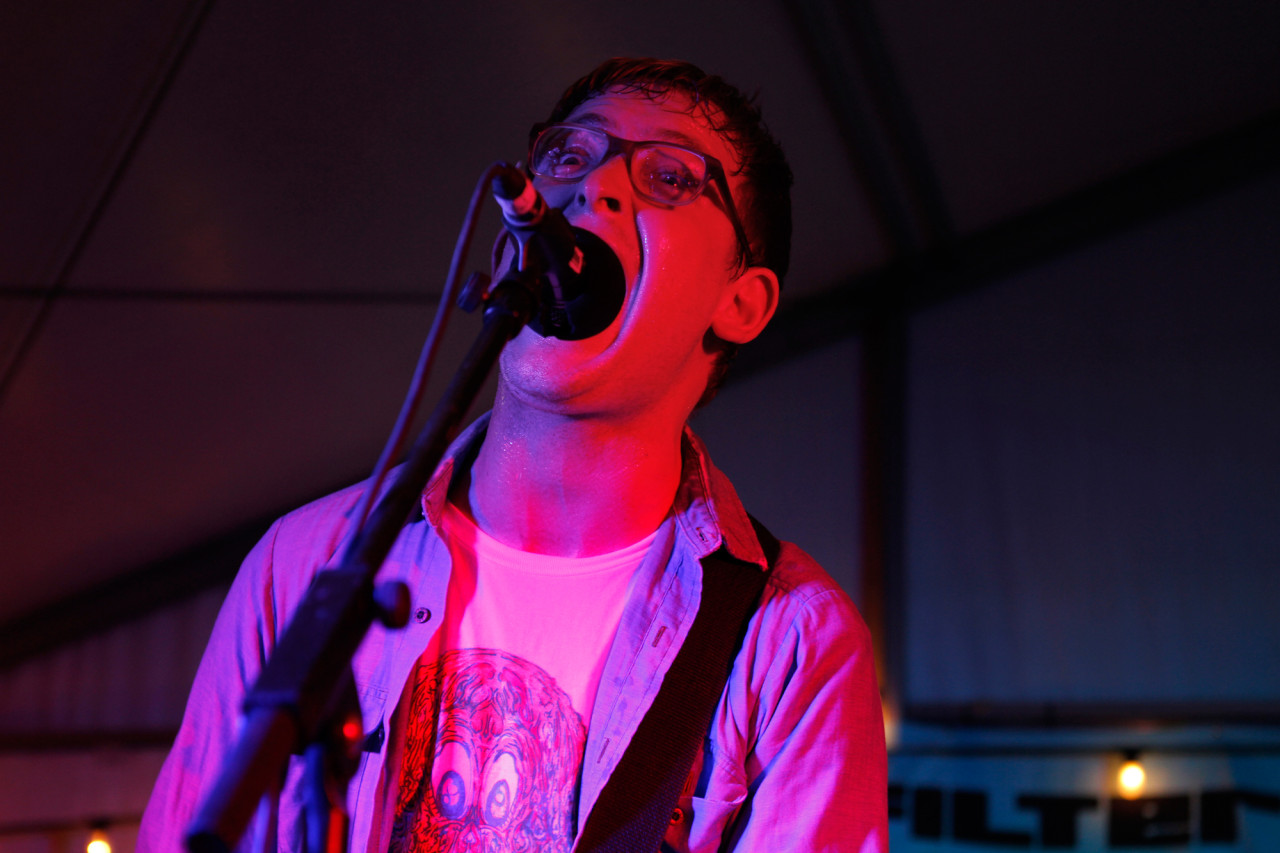 METZ @ Hype Hotel and Bar 96
I rarely go see a band twice during a week of South By Southwest, let alone twice in one day. But here I was at 10 p.m. last night, tagging along with a friend to see the Toronto-based punk band METZ for a second time that day. The day started with seeing METZ at the Hype Hotel, a gigantic unrefined space in a brand new building near the Convention Center where Hype Machine and various blog partners, in this case Stereogum, curate lineups all week. Here, the stage was huge, the lighting rigs enormous and bright, and with Taco Bell as a corporate sponsor, there were free samples of Doritos Locos tacos for everyone.
Seeing a band like METZ, you want to feel those sludgy and brutal punk songs, and have a crowd react. And while METZ managed to give an enormous, high-octane jolt to the early afternoon, the environment was perhaps a little sterile — it was hardly the devastating live show the band is known for. So later that night, with METZ playing again at Bar 96, a slightly more isolated and cramped spot, it had the feeling of something far more authentic. Sure enough, as soon as the band started banging and thrashing away on stage its taut, turn-on-a-dime songs, the energy in the room just erupted, complete with a mini mosh pit. And even despite shredded, SXSW-ravaged voices, it was a far more intense and exciting showcase of what the band does so well.
---
A few more photos from the day and night: