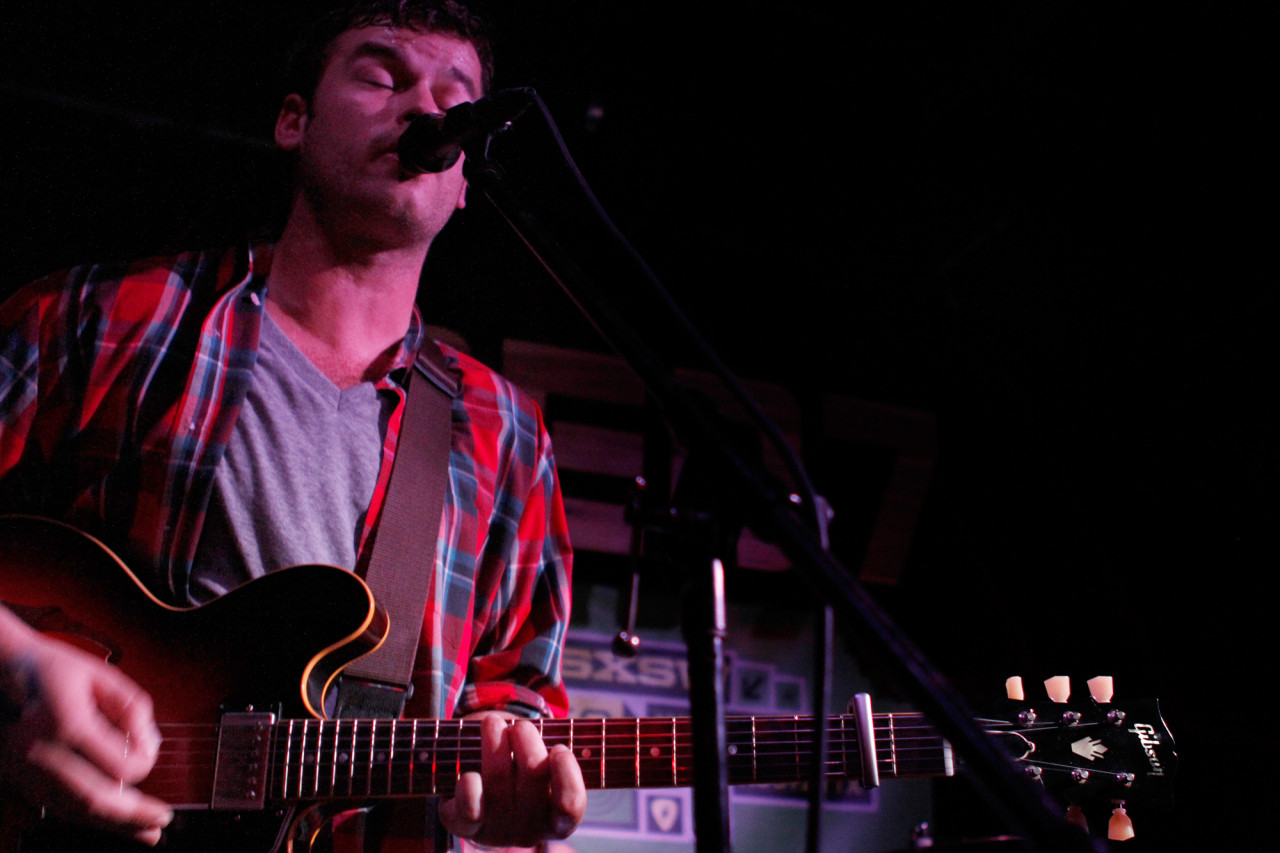 As South By Southwest continues to trudge on and ramp up heading into the weekend, the main streets already feel packed and difficult to navigate, and the lines — even those for official SXSW badge and wristband attendees — are becoming discouragingly long. At one point around 10 p.m. I ran over to The Belmont, in hopes of getting in to catch The Flaming Lips perform its masterpiece album Yoshimi Battles the Pink Robots in its entirety. Once there, the line just for badge-wearers was an entire block length and showed no signs of moving. Denied! Oh well, it's not like Yoshimi is one of my all-time favorite records or anything. (Yes it is.)
Instead, I hoofed it back over to Red 7, to see part of Foxygen's set, where I was met with another long wait — albeit shorter than if I had stayed in that line for the Lips — followed by a total onstage meltdown from frontman Sam France, which was so frustrating I left early.
There was a good stretch of about two hours between seeing bands just because of walking, waiting in lines, and then of course, a nightmarishly long soundcheck. This bit of logistical planning and taking gambles in hopes of just getting inside to see some music, can be one of the more frustrating aspects of SXSW. Still there were plenty of highlights for me on Thursday at South By Southwest.
NIGHT BEDS @ Red 7
There's no shortage of brash punk bands, bass heavy hip hop and electronic music, and metal at South By Southwest. As such It can be hard to find a quiet place, let alone find a quiet band that can hold the attention of a big bar crowd. And yet, the soaring and emotional vocals of Night Beds' Winston Yellon has that capacity to enrapture the room into silence. With stunners like "Ramona" and "Even If We Try," Night Beds' blend of quiet folk songs that built to a lovely catharsis was a welcome respite of introspection and calm.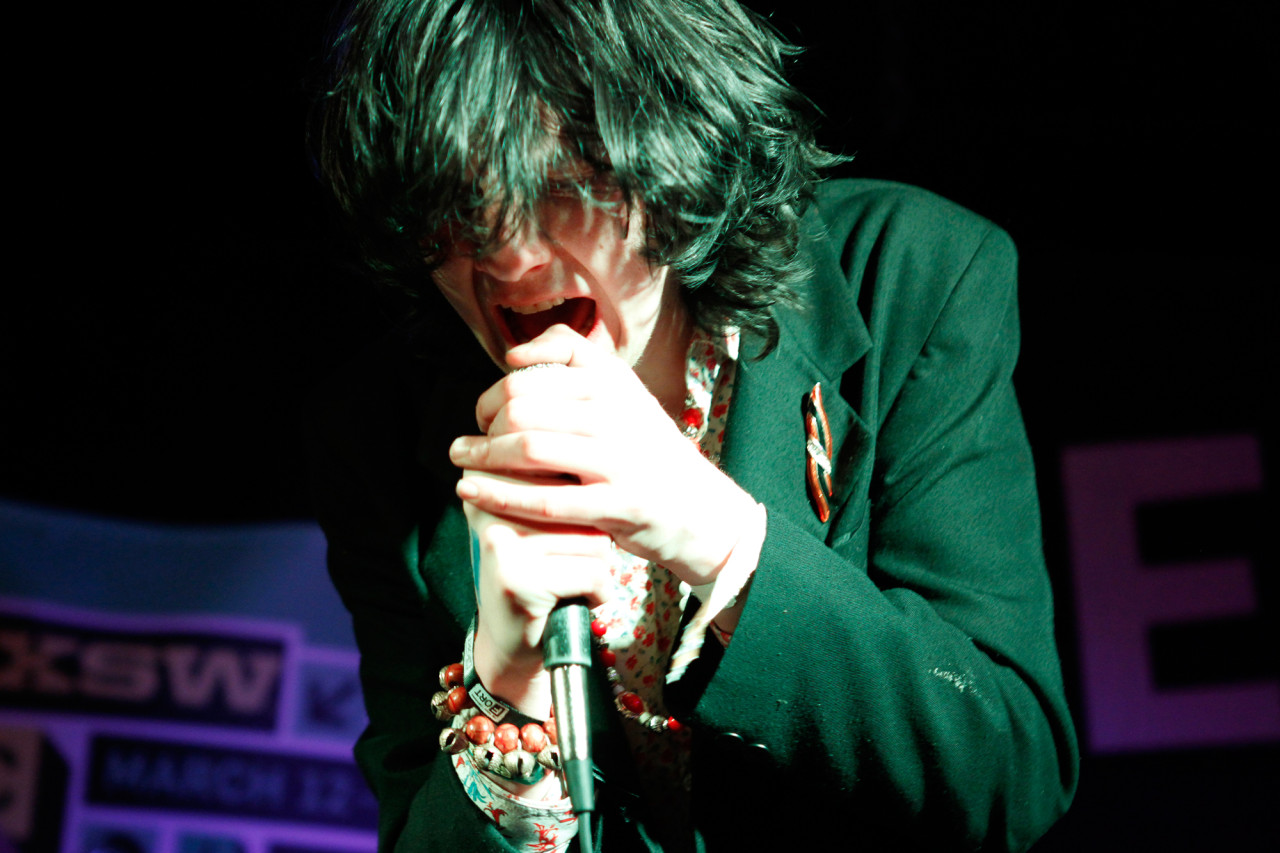 FOXYGEN @ Red 7 Patio
South By Southwest is a grueling week, especially for young emerging bands, who sign up for dozens of gigs — often many in one day — and are supposed to play in so many different settings and conditions, for so many types of people who expect something special each and every time. Some concert goers are only passing through for a few songs, are tired and grumpy, dehydrated or drunk, and ultimately difficult to please. It's not a surprise that as the week goes on, bands are simply exhausted. And it's no wonder bands begin to fray or feel a little disillusioned by the whole thing.
On Thursday night at the Secretly Canadian\Jagjaguwar\Dead Oceans showcase at Red 7, I witnessed the psychedelic indie band Foxygen have something of a meltdown following an endless, nearly hour-long soundcheck where both fans and the band got testy. It boiled over when, after a song or two, singer Sam France bantered about his road-ravaged voice and a someone in the audience yelled for him to just play a song, which in turn prompted France to lash out at him and threaten to fight. Later, France bizarrely walked off stage, ended the show, only to return to finish out the set. The band later cancelled the rest of its performances at SXSW, disappointing many fans eager to see this band.
It was an unfortunate moment for a talented young band, especially one with a very well-liked record and getting a lot of attention right now. But it does call into question just how much pressure is put on these bands by the fans, the record labels and media to deliver and impress all in the hopes that people will fall in love with their music.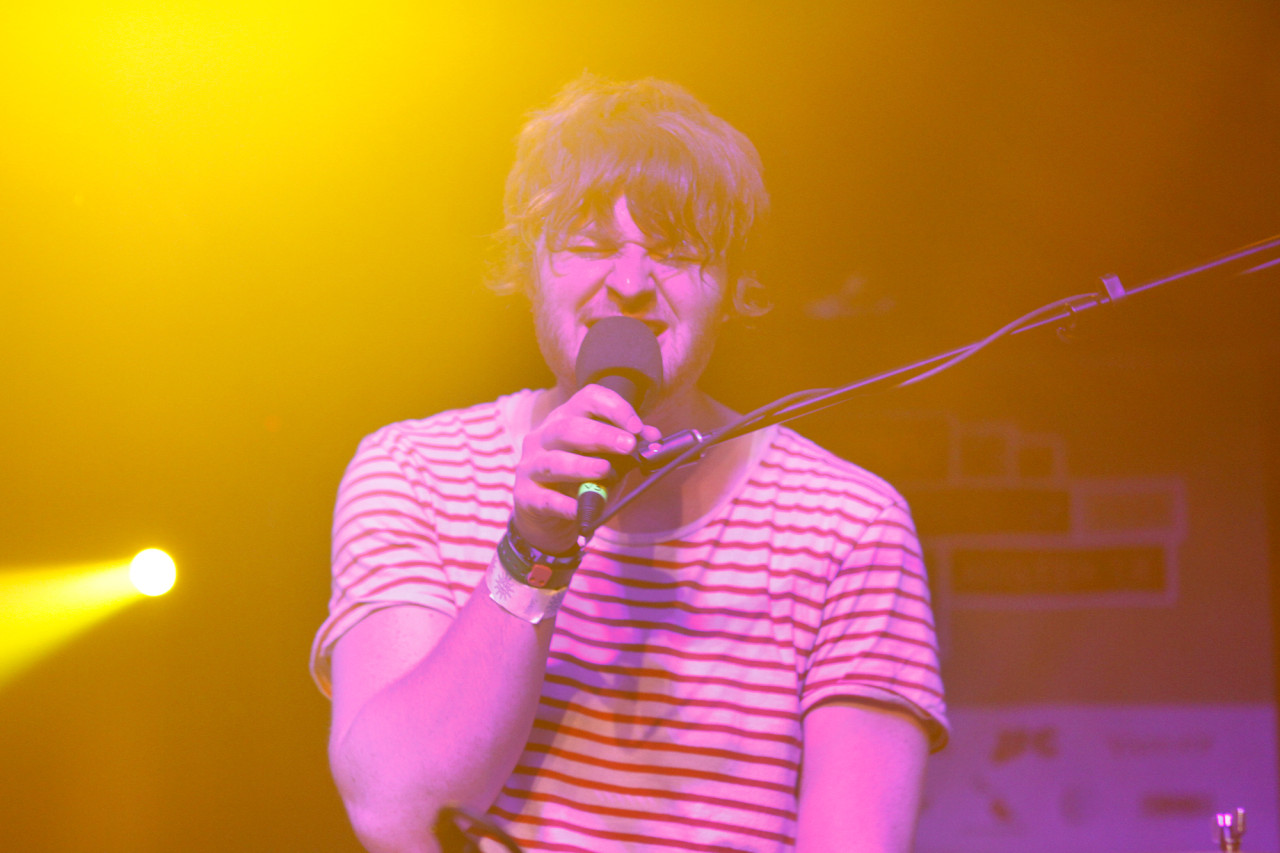 TELEKINESIS @ The Parish
After awhile, it's easy to feel a little numb from the assault of noisy punk bands on busted PA's. So it can be comforting to drop by a set from an already-favorite artist that you know is sure to be great. For me, that band was Telekinesis. So I made it a point to make the Merge Records showcase at the Parish — one of my favorite, and best-sounding venues in Austin — one of my last stops on Thursday night, so I could catch this set, and see Michael Benjamin Lerner sing and play drums at the same time. Simply put: This is a band I always love hearing live.
On his third album, Dormarion (produced by Spoon's Jim Eno), Lerner plays practically every instrument. But for this tour, Telekinesis has a fantastic new lineup that includes keyboardist Rebecca Cole, who's best known for The Minders and Wild Flag. Her addition is a perfect tonal fit for these new songs, especially the synth-heavy "Ever True," or the album's first single "Ghosts And Creatures." Mixing fuzzed-out power pop with fizzy synth pop, Telekinesis plays these fun, sometimes sentimental songs full of big beefy distortion, memorable guitar hooks, and impossibly catchy, fist-pumping choruses.
And again, it was another perfectly chosen cover song — this time INXS' "Don't Change" — that lifted the room to new heights, all before closing with the garage rock banger "Tokyo." Telekinesis is one of those bands I've seen plenty of times, but always delights. Last night was no different.
Here's a few other photos from the day and night: